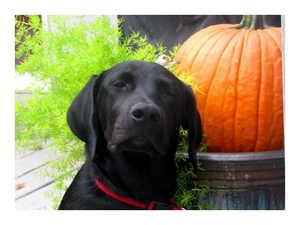 "This is Commando, we changed his name to Ranger. He is such a great little guy, except he's growing so quickly."
Adopted by Ashley Akin
---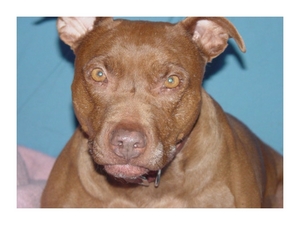 "This is Karma (formerly Carmen) who we adopted from SAL in 2008. I want to thank all the volunteers at SAL for keeping her safe until we could find her. She has made our house a home. She is the sweetest girl ever and her kitty and doggie brothers & sisters love her as much as we do."
Karma's Black Dog Rescue of KC is named after Karma.
Adopted by Katie Lappin
---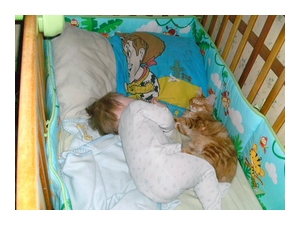 "We adopted a kitten in Feb. you called him Asia we changed his name to Simba. He is the most loveable cat ever but very high maintenance. Simba and my 20 month old son are best friends. He will let Jonathan do anything to him and he would still purr at him. We are so lucky to have Simba in our lives!!! (ps we took Simba out as soon as we saw him in the crib...well after we took the picture cause it was just too cute)"
Adopted by Brandi Twilling
---
"We adopted Oreo at the end of July 2011, after volunteering at the shelter for about a month. We had a chance to work with and grow to care for many cats and kittens there, but Oreo ended up being the guy we took home to stay. He has been a total joy to have in our home, so clever and so much personality. Even my husband who didn't really want a cat has been completely won over. Anyone who says that shelter animals are "just strays" is mistaken. They are just pets who have lost their homes. There are many more kitties still at the shelter who would make absolutely wonderful pets, so don't delay, go see them today!! "


Adopted by Gina and Dennis Hare & daughter Bekah
---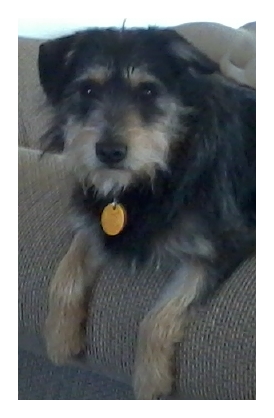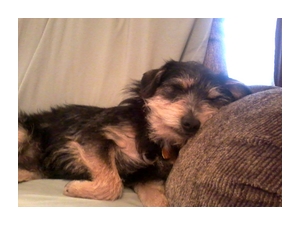 "Here are a couple of pictures of our dog Murphy. H
e was named Clyde at the shelter and had a sister named Bonnie that had been adopted a few days before. He looked so sad and lonely without her. He has Eeyore eyes and knows how to use them! Our other dog Molly really enjoys having a playmate and Murphy loves nothing better than to lay in the sun with our cats. Thank you SAL for all your hard work and for saving these animals."
Adopted by the Harrell Family
---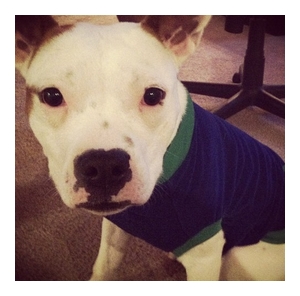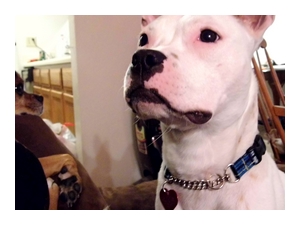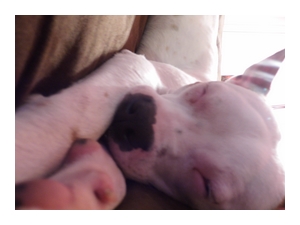 "This is Hazel, formally know as Lacy. We adopted her from Saline Animal League at a PetSmart adoption Day a couple of months ago. I went to PetSmart to get some crickets and ended up with our new family member, Hazel. Originally someone had her in the store and I fell in love with her! To my surprised when I went to go look at all the puppies and there she was! My husband was not excited that I wanted another animal but when he looked in her face and she kissed him for the first time she had his heart. We love her and we are so glad to have her! She is a sweet little spitfire who just wants to love and be loved. She loves her brother and her brother loves his new sister!"
Adopted by Jennifer Reents
---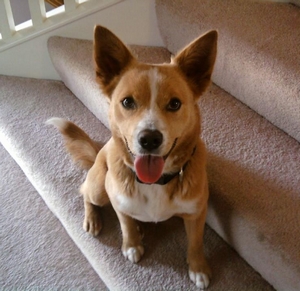 "Formally known as Monte. Adopted around April 2011. We have renamed him "Chance" because we gave him another chance at a forever home. :)
Very loving, smart and protective dog. Our family absolutely loves his personality and he fits in great with us and our 2 cats.
So very glad we adopted him. He has been perfect
since we brought him home."
Adopted by Sabrina Stewart
---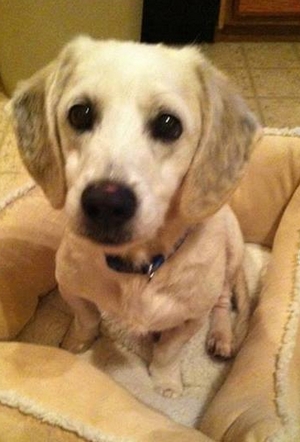 "Fang is great. We named him blue. He just loves to run in the field out back. He's such a good dog. He's pretty smart too. He doesn't like my cats but think it will work out eventually. Today was his first day alone in the house. Real excited when I got home. Did not potty at all in the house. He is spoiled. He is a very happy dog . He has some issues with his skin he scratches a lot. I have medicated shampoo from vet. Everyone thinks he is so adorable."
Adopted by

Twyla Sissel Simons
---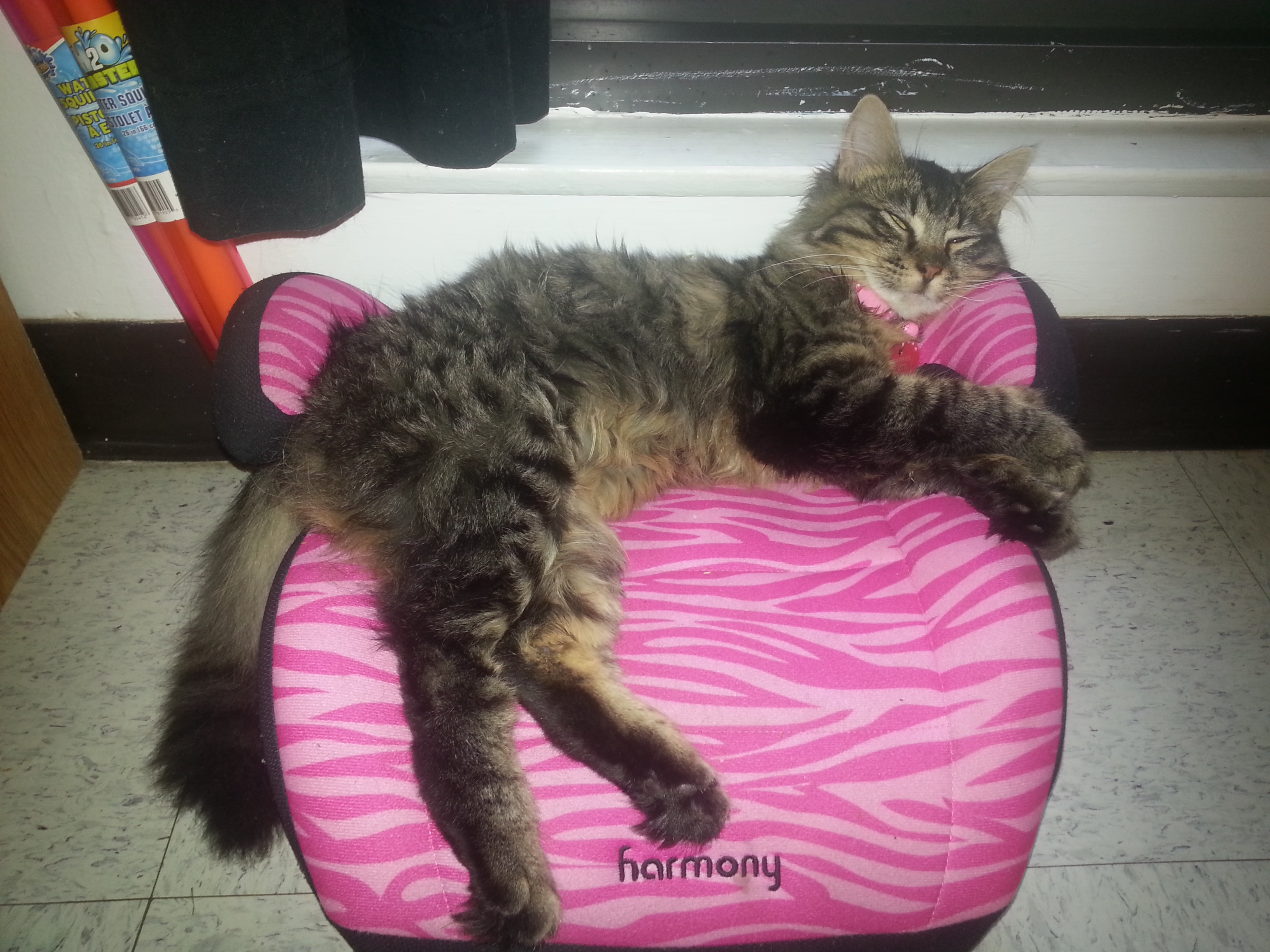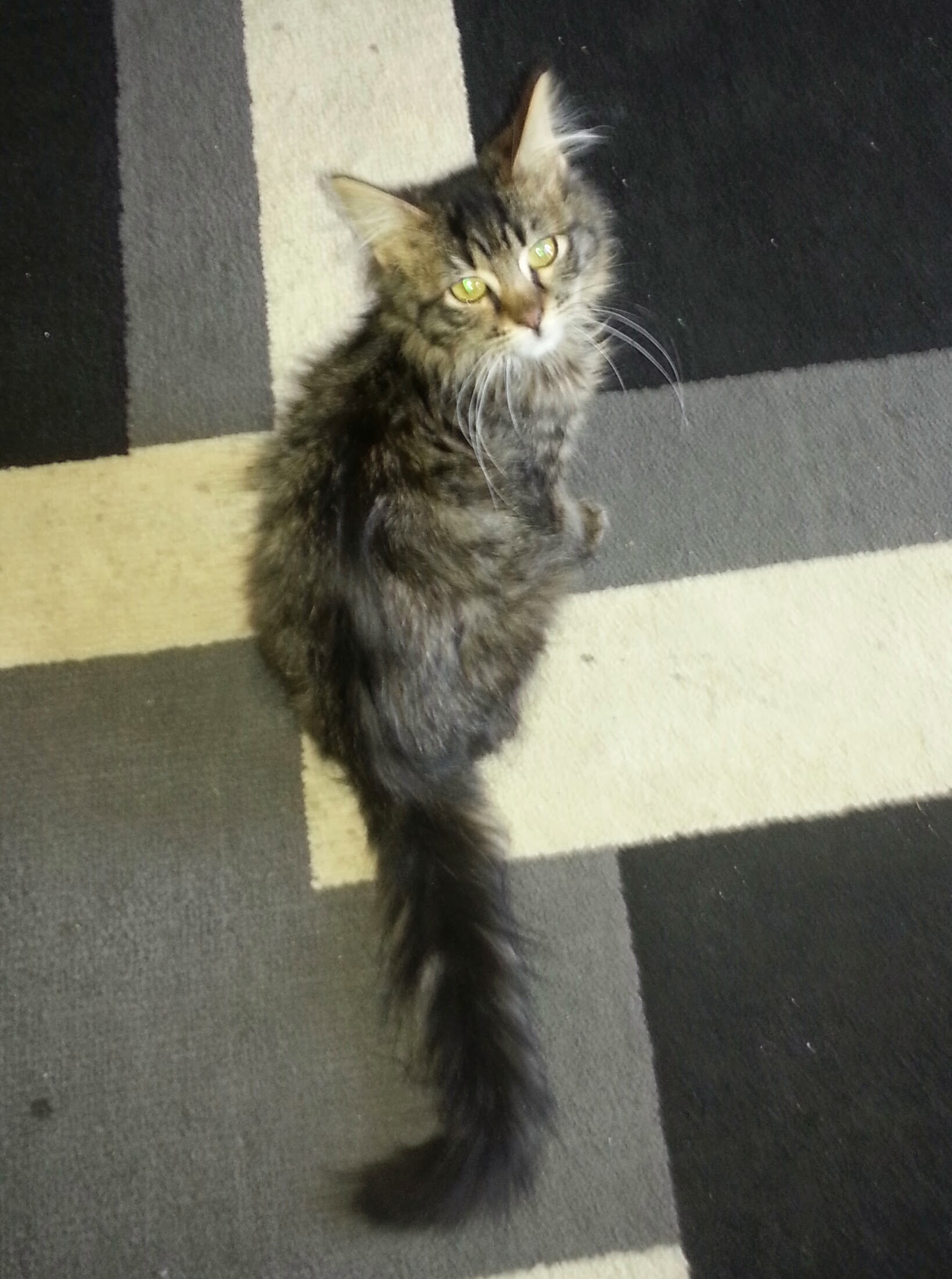 "This is "Atti" formerly known as Gloria. I adopted her in early 2015 from the Marshall Animal Shelter. She is such a joy to have around and is as spoiled as can be."
Adopted by Jessica Harper-Swigert
---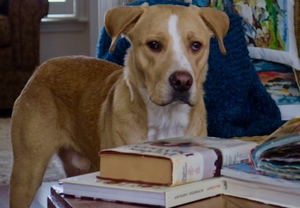 "This is Axle, a 60 pound lab/pit mix, about a year old who we adopted on January 9, 2017. We kept his given name since he was so responsive to it. A Puppies for Parole "graduate", he is a well-trained, happy, healthy, energetic, and very lovable dog who has adjusted beautifully from his first day in our home. He loves all people and dogs, he is smart and we think he is just amazing! We are told he was picked up in Sedalia as a stray, went to Marshall where the shelter enrolled him in P for P and then back to the Marshall Shelter for a couple of weeks before we picked him up. He made the 90 mile car trip home with us without a single problem and I credit the handlers at the Boonville Correctional Center and the love and care from the Marshall Shelter for giving him so much good spirit. He is a treasure!
The shelter gave us the training log that was kept by the handlers, and we immediately read it from cover to cover. It was a wonderful account and each and every activity and training session given to Axle from his first day in the program, to his last. We wish we could thank those folks! Axle follows commands nicely and we watched the training video on the Puppies for Parole website so we could see exactly the approach they used.
To make a short story shorter, we are thrilled to have Axel as part of our family!"
Adopted by Ann and Bob Kennedy
---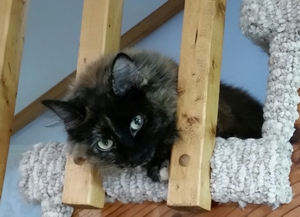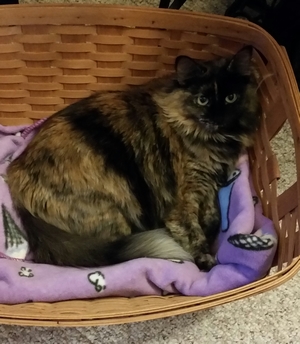 "Tazmania was a former Jim the Wonder Dog Park kitten. She was scooped up during the feral cat Trap/Neuter/Release effort several years ago in Marshall. She was only about 4 weeks old when brought into the Shelter, so she was not part of the "release" step of the TNR program and was, instead, adopted by my husband and I. She was, and still is, a feral cat. She does tolerate us and sometimes is even almost friendly, but still so wary and skittish most of the time. She is beautiful and soft as silk, and she loves her boyfriend cat, Oreo. She was not so easy to win over as our other 4 cats were, so any little bit of progress with her is hard-earned and relished. We love our crazy little Tazzie!"
Adopted by Gina Hare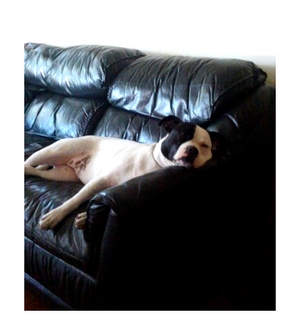 "This is Jetta our Pit Bull Terrier mix that we adopted from the Saline Animal League in April, 2007. She is the best investment I have ever made. Jetta is my youngest daughter's best playmate and my husbands too. She truly is a part of our family and one of my girls. We could not imagine our life without her. We could not ask for a better dog, we love her so much. Thank you, she completes our family :)"
Adopted by Katy Goodman
---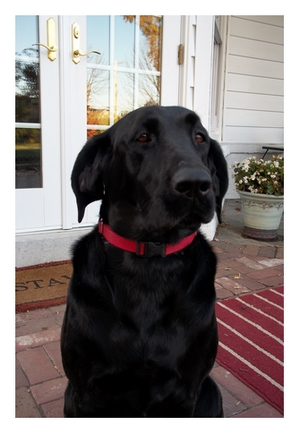 "Here is a shot of Saline Animal League's Best Dog EVER, Allie. Five years ago this October, I went to the PetSmart store just to look around and saw your adoption van. You were busy unloading dogs and I walked over and looked in the van at the last two dogs still waiting to go in. There sat Allie with a Halloween bandana on, looking like the prettiest black lab I had ever seen. After asking a few questions, I went home and got my husband to come back up and look at her. I could tell as we were walking her that he felt the same way I did: we had found OUR dog. He said he wanted to think about it, and being a college professor, I knew that he would. Happily, the next morning he woke up and said "Well, you better call and see if Allie is still available." Thankfully, she was. We decided to meet half way between our two towns at a grocery store parking lot and there was the adoption van! We hardly had the car stopped before my two girls had jumped out and ran towards it yelling "ALLIE!!!" It has to be one of the best decisions we have ever made. Allie Boo is simply the best dog in the WORLD and we could not love her more.
Thank you, Saline Animal League."
---
"I adopted Daisy from SAL when they were having adoptions at PetSmart in KC December 10th 2011. She fell right to sleep on me after our long walk and slept all night long. I am blessed to have her apart of our family now."
---
"We adopted this wonderful fella in 2010. He has absolutely changed our lives for the better. When we adopted him his name was Leonard and we changed his name to Orhuas Magnus, but he goes by SOUP because he is such a mess! He is the perfect addition to our family. We love him so much DOG has become a dirty word in our house."
Adopted by Davin Willis
---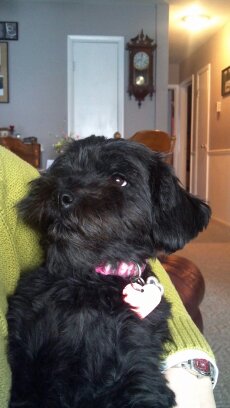 "I adopted Molly (aka Suki) last September and she is the most loving dog. Sometimes she makes us laugh because if she is sitting by you and you aren't touching her she will make a soft whining sound so you touch her. She is spoiled rotten and my Schnauzer Gidget's companion. We love that we could give her a forever home."
Adopted by Barb Straube
---
"Mikey came to us shortly after Y2K from the Saline Animal League in Marshall MO, the Border Collie formerly known as Mitch. He escaped from his former
owner, and was hit by a car, sustaining a broken leg, causing him hip problems, and of course much pain for many years. He was apparently punished with a belt since for years, he would go hide every time he saw me take my belt out. Because of the accident, Mikey had suffered from hip dysplasia for years. Also due to past abuses, he was very jumpy. One night while he was sleeping at the foot of our bed, and I stuck my head off the bed to say goodnight to him, Mikey reached up and bit me in the face while in a daze. His eye teeth left a couple punctures on my cheeks. Two weeks later I foolishly did the exact same thing, but this time his reaction sent me to the emergency room with a mangled up upper lip. Fortunately, the attending physician was an excellent surgeon who put my lip back together.
Tonight, I picked out a shady spot in the back yard, and as I worked with the shovel to prepare his final resting place, sweet memories overtook me. I thought of Mikey's first day with us when he chased Marshy, our cat up a tree, and she never forgave him for that. I remember the time Clinton, our 200-lb Angora buck goat escaped his enclosure; Mikey proved himself a true Border Collie. I remember him flying in the air to take down a mean tom turkey that was attacking Karen my wife. And the day he met his new buddy Shorty, it was instant camaraderie. Tonight Mikey can barely walk, and the love of his life, eating, is no longer his priority. His hearing is all but gone, and we are only blurry shadows to him. I hope I can finish the grave site tomorrow. I can't stand seeing Mikey fade away by the minute. I can't stand seeing tears streaming down Karen's cheeks."

Adopted by Hop & Karen Nguyen
---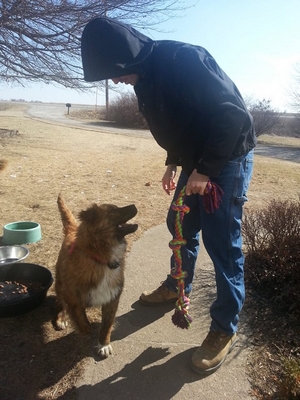 "Hello from Iowa. Just thought we'd update you re: Augustus. He's such a doll and is fitting in very well with our other chow. They've become fast friends. Auggie (which is what we've nicknamed him) is great at fetch, and he'll chase the tennis ball as many times as John will throw it for him. Oh, and John has taught him how to sit and shake already. It's a great start! We're looking forward to taking him hiking this summer. He certainly has the energy for it! He's a great addition to our family and we're really thankful to your shelter for taking such good care of him."
Adopted by Abby Vermillion
---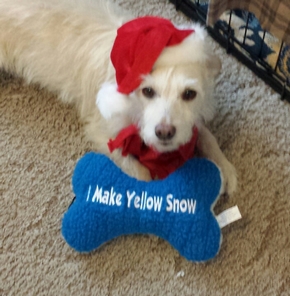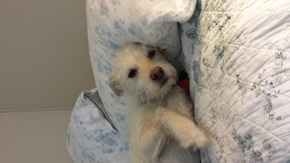 "This is my buddy. I kept his name of Lex. He was in the Puppies for Parole program. He's so sweet, adopted December 23rd, just in time to spend Christmas in his new home."
---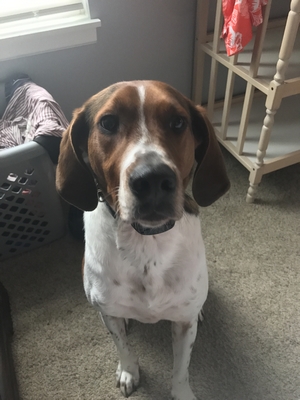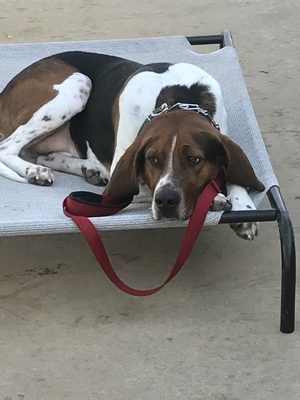 Adoption date: November 12, 2016
Name: Sunny-changed his name to Bravo
"Here's Bravo!!! My wife and I adopted him November 12, 2016 and this past year has been a lot of fun with him. In 2017 we enrolled Bravo in some training classes with the idea of continuing his training to possibly become a therapy dog. We are currently still working with him, as he knows his commands of sit, lay, and stay. Bravo has become more and more comfortable with us everyday and loves playing with our two dogs we had prior to adopting Bravo."
Adopted by Keven Courtney